Angels' Messages
Words of Encouragement
Do you need a little boost up each morning? You can view a daily Scripture verse to brighten your day! With each verse, meditate and listen the whisper of God that will help you apply the Scripture to your life.
Thou preparest a table before me in the presence of mine enemies
That's Hope!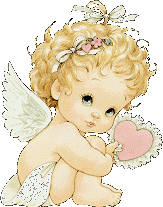 The Lord is my shepherd
That's Relationship!
I shall not want
That's Supply!
He makethme to lie down in green pastures
That's Rest!
He leadeth me beside the still waters
That's Refreshment!
He restoreth my soul
That's Healing!
He leadeth me in the paths of righteousness
That's Guidance!
For his name sake
That's Purpose!
Yea, though I walk through the valley of the shadow of death
That's Testing!
I will fear no evil
That's Protection!