HOPE
Many people seem to be searching for solutions to their problems, answer to their question, and hope for the future. The Bible describes "those who are not Christians as people without hope and without God in the world" (Ephesians 2:12).
The only lasting solutions to man's problem are found in Jesus Christ. This eternal life through Jesus Christ can bring hope. God loves you and offers you eternal life as a gift (Romans 6:23).

God's plan for receiving the gift of eternal life is found in the following verses below.

1. Realize you are a sinner. For all have sinned and fall short of the glory of God. (Romans 3:23)
2. Your penalty for sin is death. For the wages of sin is death. (Romans 6:23)
3. Christ paid your penalty. For Christ died for sins once for all, all righteous for the unrighteous, to bring you to God. He was put to death in the body but made alive by the spirit. (1Peter 3:18)
4. You must repent. Repent, then, and turn to God, so that your sins may be wiped out, that times of refreshing may come from the Lord. (Acts 3:19)
5. You must accept Christ by faith. For it is by grace you have been saved, through faith and this not from yourselves, it is the gift of God. (Ephesians 2:8)
6. You must confess Him as Lord. That if you confess with your mouth, "Jesus is Lord", and believe in your heart that God raised him from the dead, you will saved. For it is with your heart that you believe and are justified, and it is with your mouth that you confess and are saved. For, "everyone who calls on the name of the Lord will be saved." (Romans 10:9,10,13)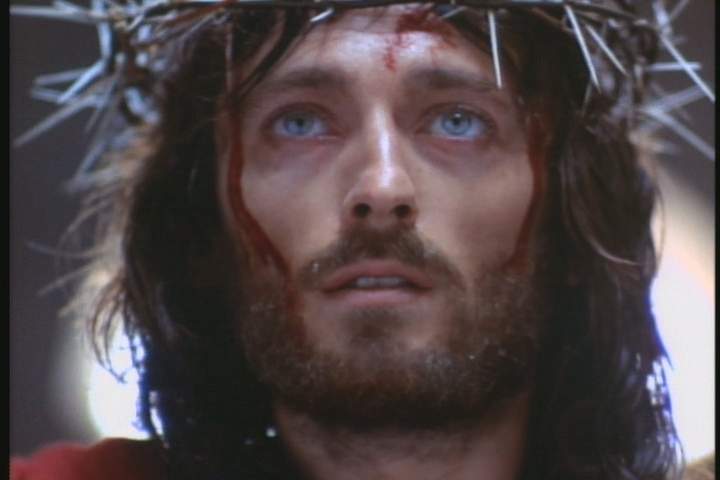 Are you ready to receive God's free Gift?
If you are, you need to call on Him in prayer. You may pray your own prayer. Or, if you need help in praying, you may use the following sinner's prayers if you truly make it your own confession.

Lord Jesus,
I know I am a sinner and need your forgiveness. I know you died on the cross for me. I now turn from my sins and ask you to forgive me. I now invite you into my heart and Life. I now trust you as Savior and follow you as Lord. Thank you for saving me. Amen

Did you ask Jesus to forgive you of your sins?
Did you ask Him to save you?
Did you give Jesus Complete control of your life?
If so, welcome to God's family!
Why not pause for a moment to thank Him for saving you.

What Does Jesus Want You To Do Now?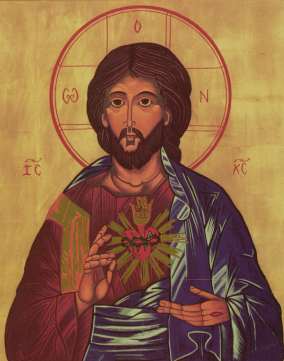 First, He wants you to have assurance of your salvation. You can be certain you have eternal Life:

1. Because you have been born again, and birth is a one-time experience (see 2 Corinthians 5:17)
2. Because of your commitment. You did what the bible told you to do ( Romans 10:13)
3. Because of God's record (1 John 5:11-13)
4. Because of God's promise (John 5:24)

Second, as evidence of giving Jesus control of your life, He wants you to publically confess Him and follow Him in Baptism and church membership. The Bible says, "Those who accepted his message were baptized, and the Lord added to their number daily those who were being saved"(acts 2:41-47)

Third, Jesus wants you to grow into strong, faithful disciple. The Bible says, "Like newborn babies, crave pure spiritual milk, so that by it you may grow up in your salvation" (1 Peter 2:2)

There are four absolutes in growth:
1. Food. Spiritual food is God's Word (the Bible). You should read it, study it, memorize it, practice it, and hear it taught and preached.
2. Breathing. Spiritual breathings is prayer. Spend time every day talking to God about everything you do; about your needs and problems; about your family and friends; and tell Him how much you love Him and how grateful you are.
3. Exercise. Spiritual exercise means helping others, witnessing, giving time and energy to God's work, and being a living testimony to the world you live in.
4. Rest. Spiritual rest means worship, both public and private worship. Rest means being still and waiting on God. It means physical and spiritual renewal.

Fourth. Jesus wants you to experience victory over sin in your daily life. The Bibles says, "for everyone born of God overcomes the world. This is the victory that has overcome the world, even our faith" (1 John 5:4)

1. The Christian life is difficult, but victory is assured because "the one who is in you is greater than the one who is in the world" (1 John 4:4)
2. Even with victory assured, there will be acts of disobedience and failures because of your human nature. However, God Has provided a means by which you can be cleansed of daily sins, "If we confess our sins, he is faithful and just and will forgive us our sins, and purify us from all unrighteousness" (1John 1:9)
3. So, when you sin, don't try to deny it or excuse it. Rather, name your sin to God, and claim His promise of forgiveness.

THE PROMISES
Through St. Margaret Mary Alacoque, Our Lord made twelve promises to Christians who consecrate themselves to the Sacred Heart of Jesus. Here they are:

The Twelve Promises

( 1) I will give them all the graces necessary for their state in life.
( 2) I will establish peace in their families.
( 3) I will bless every house in which the picture of My Heart shall be exposed and honored.
( 4) I will console them in all their difficulties.
( 5) I will be their refuge during life and especially at the hour of death.
( 6) I will shed abundant blessings upon their undertakings.
( 7) Sinners shall find in My Heart a fountain and boundless ocean of mercy.
( 8) Tepid souls shall become fervent.
( 9) Fervent souls shall rise speedily to great perfection.
(10) I will give to priests the power of touching the hardest hearts.
(11) Those who propagate this devotion shall have their names written in My Heart, never to be blotted out.
(12) I promise you, in the excessive mercy of My Heart, that My all-powerful love will grant to all who receive communion on the first Friday of the month, for nine consecutive months, the grace of final penitence, they shall not die in my displeasure nor without the sacraments. My Divine Heart shall be their safe refuge in this last moment.